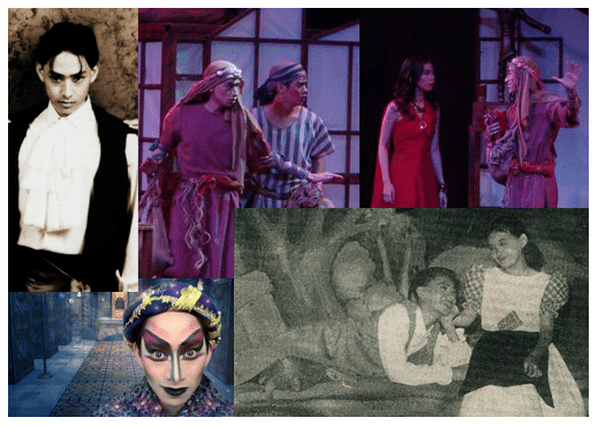 Before Max entered the exciting world of hosting, his name was already making small steady waves in the local Chinoy performing industry. He is a constant favorite in concerts in the Filipino-Chinese Community and an actor in stage plays. These small steps have prepared him well for his solo performances and have contributed greatly in his ease with working with people.
"Being active in the Filipino-Chinese concert circuit didn't equate to nor guarantee a career in hosting and singing, but it did help in getting your talent recognized."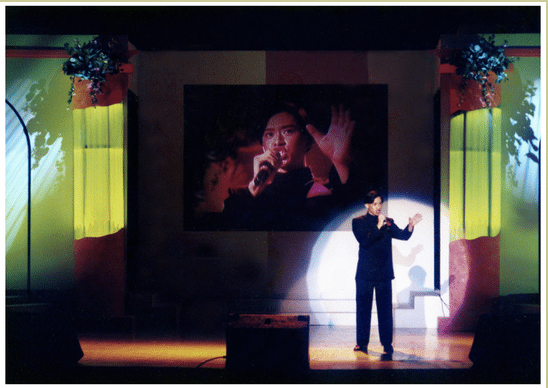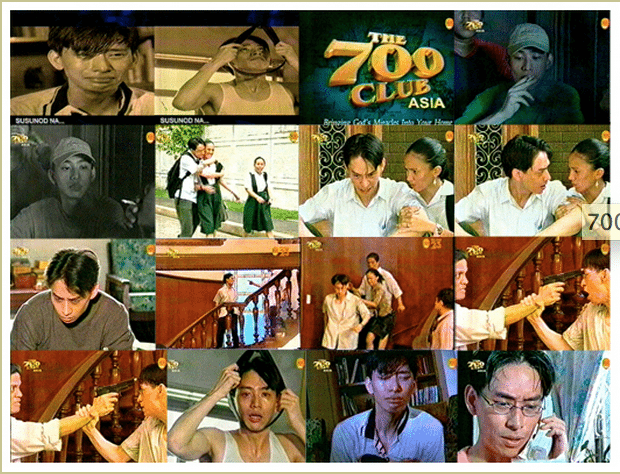 Aside from theatrical experiences with Chancel Repertory, he has appeared in the 700 Club playing the lead in a life story.
Being multilingual, he speaks English, Mandarin, Fukien, and Filipino with great mastery. With this capability, he has hosted and performed in countless private events of affluent Filipino and Chinese families, overseas workers, foreign nationals, celebrities, and even politicians.
Aside from weddings, birthdays, debuts, tinghuns (Chinese engagement ceremony) and anniversaries, Max has hosted events for Reader's Digest (Singapore, Malaysia, Philippines), the Women's National Collegiate Athletic Association (WNCAA), Federation of Filipino Chinese Chamber of Commerce and Industries Inc. (FFCCCII), Globe Telecom, Anchor Land Holdings Inc., Megaworld Corporation, visiting Chinese dignitaries, United Architects of the Philippines (UAP), Association of Philippine Volunteer Fire Brigade, to name a few.
Added to his list of credentials was his performance in the 2008 Independence Day Show, held at the Philippine International Convention Center (PICC) wherein then President Gloria Macapagal-Arroyo was the guest of honour. Max was likewise tapped to be the host and performer for the wedding of international Chinese superstars Dicky Cheung (張衛健, Hong Kong) and Jess Zhang (張茜, China) in 2009; as well as the much anticipated and much talked about 2015 Balesin wedding of Philippine Senator Francis "Chiz" Escudero and Philippine TV's Sweetheart Heart Evangelista. In the same year, Max was also part of the team of Rita Neri Event Planners who coordinated the wedding of the country's Ultimate Multimedia Star, Toni Gonzaga and filmmaker Director Paul Soriano, and was tasked to be the voiceover emcee for the wedding reception program. In addition to the above, he hosted the surprise 18th birthday bash of "It Girl" Janella Salvador along with Robi Domingo in 2016. Two years later, in 2018, he again performed his duties as an emcee at the groundbreaking ceremony led by President Rodrigo Roa Duterte, signalling the start of the construction of two China-funded bridges across the Pasig River.
Apart from the aforementioned, Max regularly lends his voice for Corporate AVP's, directs shows for organisations that require his expertise in events. These gave Max the chance to work with mainstream artists like Sharon Cuneta, Pilita Corrales, Lea Salonga, Jaya, Bobby Soul, David Pomeranz, Jose Mari Chan, Keith Martin, Kyla, Eric Santos, Mark Bautista, Christian Bautista, Aiza Seguerra, Luke Mejares, Bamboo, Sponge Cola, Homer Flores, Carlo Aquino, KC Concepcion, Gabby Concepcion, Morissette Amon, Jonalyn Viray, Angeline Quinto, and many other famous personalities.
"Being professional is the key, whether you're doing it just for fun or you're treating it as a job." True enough, Max has missed bigger opportunities in favor of his commitments. There was a time when he had to give up a commercial for the popular Coca-Cola. Another time, he gave up a high profile hosting job in cooperation with the Department of Tourism, which will be shown on Cable TV all over China and the Philippines. All these for what? Wedding commitments!
"I am not the type of person who will ditch a client for a larger event or exposure."
With over a 100 songs in his repertoire to choose from, Max is able to sing Chinese, English, and Tagalog Pop, Standards, Contemporary, RnB, songs. He even does challenging Broadway pieces that most of his contemporaries shy away from.
There is never a dull moment with Max as your emcee; he fills in gaps with ease, which has proven to be extremely useful when unforeseen behind-the-scene circumstances happen. In addition to that, he has a good sense of humor but he sees to it that his jokes are never offensive nor vulgar.
As he does custom, tailor-fitted programs, he is able to deliver personalized programs that range from the strictly formal to the easy casual depending on your preference. And he does this with his signature style – a touch of elegance that many clients have appreciated and applauded.
His accommodating and friendly nature makes him easy to work with. He is easy to talk to, very down to earth, never aloof and never complacent during performances. That is why most of his clients eventually become his personal friends.
"A lot of times in events, people approach me and ask if I am a coordinator simply because they see me performing tasks that are no longer part of an emcee's usual job description. But I don't mind doing the extra work, so long as it benefits the event and ultimately contributing to its success."
For Max, the Brides and the Grooms, the Debutantes, the Celebrators are the real "stars" of the events and this is why he always brings the audience's focus back to them. He considers himself merely a supporting character who breathes life to an event.